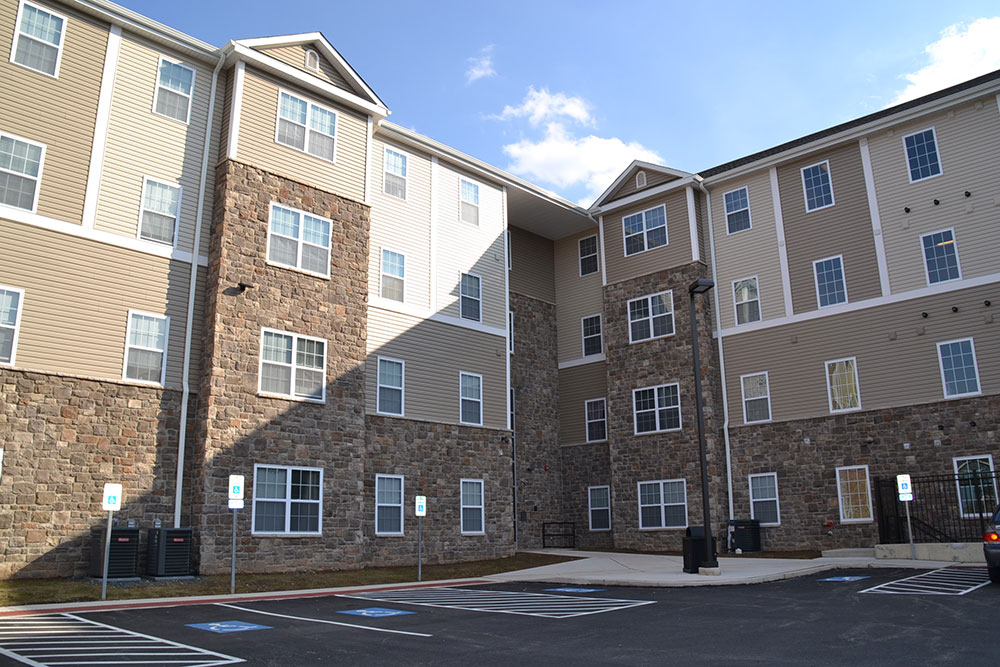 Since its inception, Signature Realty Advisors has been involved in the development, ownership, and management of the following projects:
1300 Metropolitan Ave (Paulsboro, NJ): A 72,600 SF warehouse / distribution center.
4317 W Indiana Ave (East Falls, PA): To be developed, a 200-unit market rate apartment project.
Blue Course Commons (Penn State, State College, PA): a 92-unit Townhouse Community, located in State College PA. This cozy townhouse community differentiates itself with a unique 2-story living environment, which is not widely represented in this marketplace.
CityCenter Burlington (Burlington, VT): Signature is currently redeveloping an existing mall and specialty center located in Burlington, Vermont. The +/- $250 million redevelopment will include 272 residential units, re-positioning/re-invigoration of the retail tenancy, 220,000 SF of office space, and a structured parking facility. The project is being completed in phases with an anticipated completion date of 2021. This redevelopment is a joint venture project with Donald Sinex.
Campus Heights 1 & 2 (Middletown, PA): A 444-bed, student housing project adjacent to the Penn State Harrisburg campus.
Campus Heights 3 (Middletown, PA): Campus Heights 3 is a 336-bed addition to the existing student housing facility located in Middletown, PA servicing the students at Penn State Harrisburg.
College Station (Willow Grove, PA): A 200-bed, student housing project in support of the Penn State Abington campus.
Commonwealth Health (Wilkes-Barre, PA): A 120,000 SF Medical Office Campus with tenants including Commonwealth Health, Stifel Nicolaus, Wells Fargo Advisors, Wells Fargo Home Mortgage, Nationwide Insurance, and many others.
Fieldstone at Chester Springs (Chester Springs, PA): A 120,000 square foot community that will consist of 101 apartments and offer assisted living and memory care, as well as a unique independent living program in a limited number of apartments.
Gehman Road Industrial Complex (Harleysville, PA): A four building portfolio, consisting of 32 flex warehouse units ranging from 4,000 - 8,000sf in size.
Harbor Landing (Egg Harbor Township, NJ): A 204-unit apartment complex with top amenities.
Hillside Commons (University of Alabama, AL): A 278-bed student housing project, is located in Tuscaloosa, AL.
Legacy at Papermill (Wyomissing, PA): A 182-unit senior apartment complex.
Limerick Pointe (Limerick, PA): A 37-acre proposed mixed-use development with townhouses, a senior living community, and retail/commercial uses.
Meadowcrest at Middletown (Middletown, PA): A senior living community which will consist of approximately 132-units of independent living, assisted living, and memory care in a community approximately 150,000 square feet.
Plymouth Square Shopping Center (Conshohocken, PA): A 270,000 SF regional shopping center with major tenants including Marshalls, REI, Weis & Rite Aid.
Southpoint Office Park (Berywn, PA): A 120,000 SF multi-building office complex.
Springhill Suites Complex (Voorhees, NJ): Signature developed a 7.24 acre hotel/restaurant site in Voorhees, New Jersey. This facility includes a 118-room Springhill Suites hotel, and plans to develop roughly 12,000 SF of pad restaurant space in the near future.
Voorhees Corporate Center (Voorhees, NJ): An 80-acre commercial/office park with tenants including Olive Garden, Hampton Inn, Marriott Springhill Suites, Travelers Insurance and AAA of South Jersey.