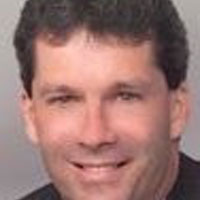 Trupert's responsibilities at SRA include acquisitions, financial analysis, and business development.
Trupert joined SRA in 2011, after three years at EBL&S Development where his focus was Transit-Oriented Development (TOD) and Preferred Retailer Development Initiatives with Sears Holdings. Previously, beginning in 2000, Trupert was a Principal at Fameco Real Estate, LP, a leading full-service real estate brokerage organization in the Philadelphia area. His responsibilities included active Retailer Representation assignments (CarMax, LA Fitness, AMC Theatres, Wachovia Bank, Borders Books, Rite Aid, Ulta and Anna's Linens) and oversight of the firm's Institutional Advisory, Investment and Property Management Division.
Prior to joining Fameco, Trupert was a Vice President at Metro Commercial Real Estate, another Philadelphia-based retail brokerage firm, where his retailer clientele included The Ground Round, Mellon Bank, Barnes & Noble, Giant Supermarket, and Sneaker Stadium.
Before real estate brokerage, Trupert spent five years at Mellon Bank within the Commercial Real Estate Finance Division, where he was responsible for the origination, development, and administration of real estate-related commercial financing products.
Trupert holds a B.A. Economics & Finance from Bucknell University and has completed various credits at Temple University's Fox School of Business and The Wharton Evening School – University of Pennsylvania.