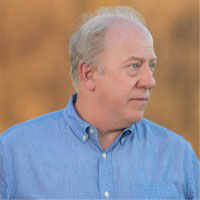 As President, Mark Quigley heads business development, investor relations, and project financing. Additionally, Mark provides strategic business planning and management oversight. Since starting SRA in 1985, Mr. Quigley has developed over 300,000 SF of retail space, nearly 700-beds of student housing, 300,000 SF of office space, and a major senior housing project outside of Reading, PA.
Before forming SRA, Mr. Quigley was a commercial mortgage banker with Latimer & Buck, Inc. between 1977-1979. From 1979-1985, he worked at Acorn Development Corporation and was responsible for all project financing. During his tenure, the company developed over 600,000 SF of office space.
Between 1985 and 1995, Mr. Quigley employed and managed six people in a financial intermediary business, arranging debt and equity placements on a negotiated fee basis. Individually, he secured in excess of $700,000,000 in debt and equity placements. Corporately, placements exceeded $1,000,000,000
Mr. Quigley holds a B.S. Economics from Pennsylvania State University (1974) and an M.B.A. Finance from The Wharton School at the University of Pennsylvania (1977).